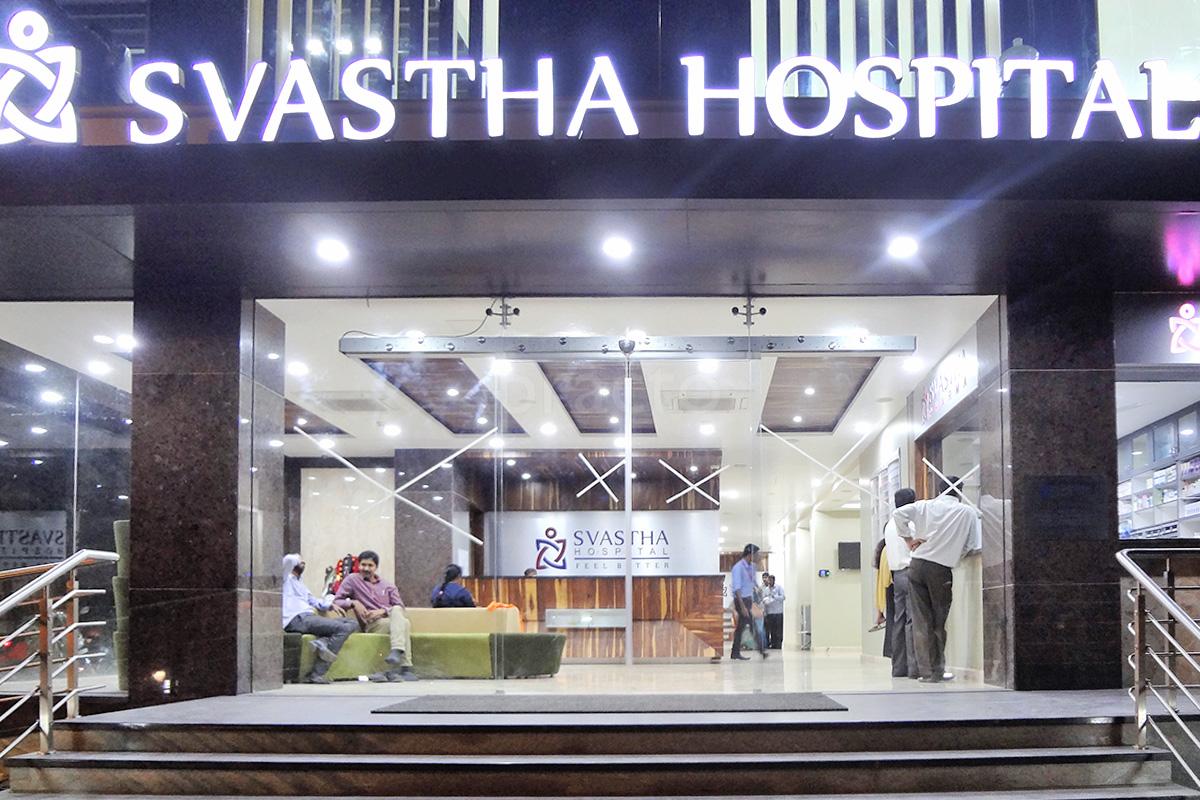 Objectives
To Convey that 'Svastha' is related to human well being through healthcare services offered by the hospital.
Color Significance
VIOLET inspires unconditional and selfless love, devoid of ego, encouraging senstivity and compassion which are the characterstics that one looks in an institution related to healthcare. The color PURPLE indicates harmony of the mind and the emotions, contributing to health, mental balance and stability, peace of mind.
Our Vision
To create a world-class medical facility, where patients are treated with compassion./p>
Our Mission
To offer qualitative and comprehensive services in a patient-friendly environment focused on clinical excellence, safety, dignity and transparency, while staying affordable and accessible to every patient in need.
Our Values
Compassion, Teamwork, Transparency, Process-driven.
Expressive Medium
Here the two entwining shapes represent the interaction between the doctor – who is caring & the patient -who recovers from illness after the care & treatment received in the hospital.
Our hospital USP's
Svastha Hospital is a new healthcare destination in Whitefield on Forum Value Mall Road.
At Svastha hospital, with state-of-the-art infrastructure and facilities, we deliver path breaking care for our patients.
Affordable healthcare facilities for the smallest to the most complex medical problems.
We work even at late hours of the day to bring the best medical care for our patients.
Our vision is to provide excellent quality modern facilities and affordable healthcare to all sections of society.
Svastha Hospital is around 100 bedded multispecialty hospital with well ventilated rooms and spacious corridors, we strive to provide you comfortable and reliable healthcare services.
Facilities available include a fully functional pharmacy, ambulances, a well equipped ICU, state of the art Operation Theatres, rehabilitation centre with sports flooring, round the clock diagnostics Centre with CT Scan, Digital X-Ray and much more.